PCC Secure Online Courses Group Leader Guide
Table of Contents
Helpful Information
REMINDER: Please bookmark this page for future reference.
You can manage all of your group members and access on the Group Management page:
https://pccsecure.com/group-management/ 
---
Managing Users
Every user uses a license or "seat". If you need to add more seats for additional users, see instructions below. 
How to Add a User
In the Group Management page click on the Users dropdown menu.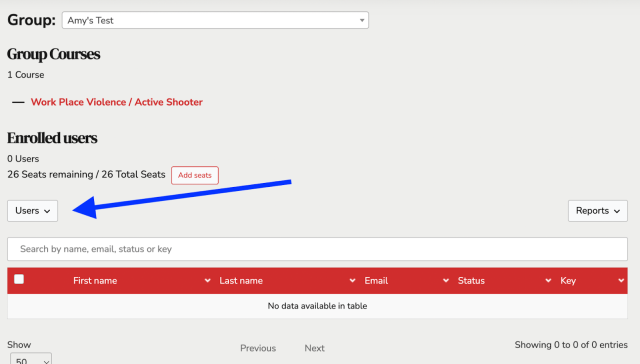 Select from any of the following:
Add One: A popup will appear with the fields to fill out for each user.
Once you click Add User button and the loading icon disappears, you can add additional users or wait a few seconds for the user to be added. The page will reload after a few seconds with the new users added.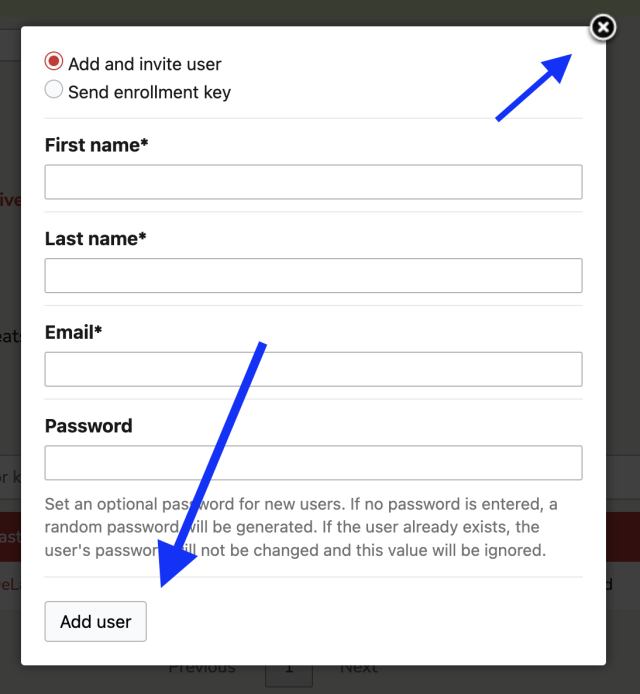 Add Multiple: A section will appear to add multiple users.
Upload Users: You can upload a CSV file. Download the sample CSV file so you can make sure you're including the necessary fields.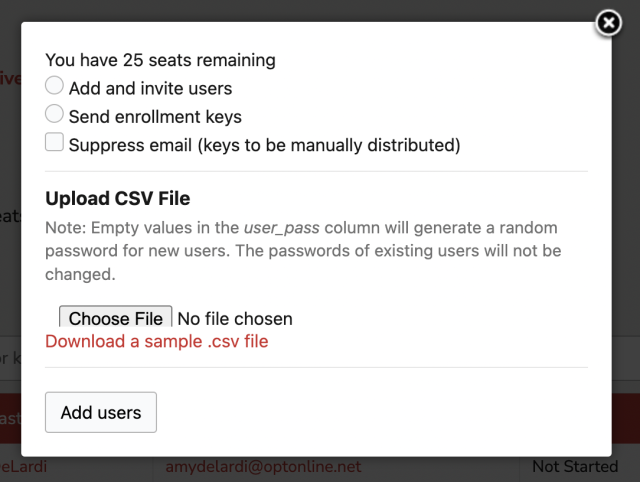 Download Keys: This will generate a CSV file with the keys you can give to your users so that they can create their own access/account when ready.
User Welcome Emails
Once you add an user, they will receive 2 welcome emails.
Email #1: Thank you for enrolling in the <name of course here>!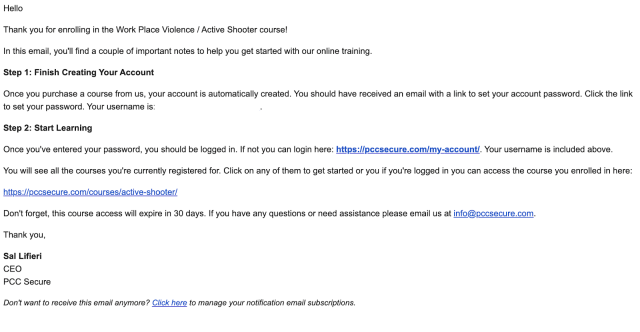 Email #2: You have been added to https://pccsecure.com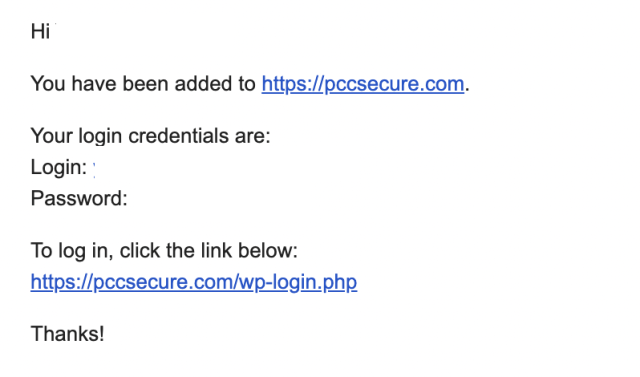 To Remove a User
Select the user in the checkbox column. Click the Remove user button that appears.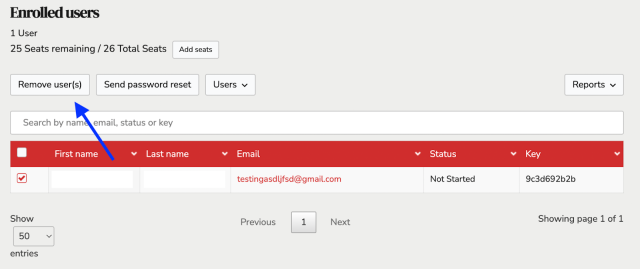 How to Purchase More Seats/Licenses
In the Group Management page click the Add Seats button. You will be redirected to the cart page. Add the number of seats you need, process the payment, then head back to the Group Management page. You should see the additional seats in the total seats remaining section.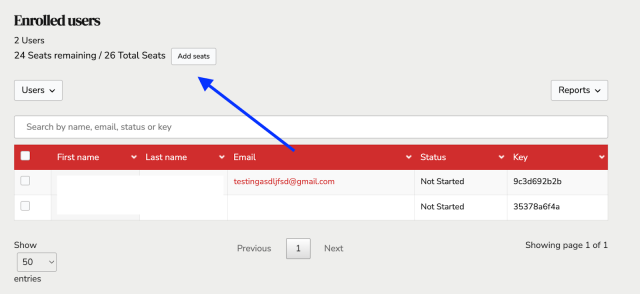 ---
Reporting
Once your users have started the course and taken some quizzes you can run reports to see their stats.
To access the reports, click on the Reports drop-down menu.

Select one of the following:
Courses
View the progress of your users for the specific course. You will need to select the Group name (if you have access to more than one) and the Course.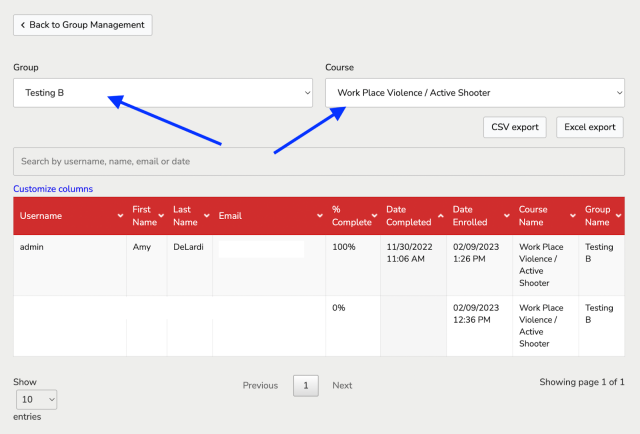 Quiz
See the group quiz scores and what questions they got right/wrong. See who has yet to take the quiz, etc…