Cybersecurity For Nonprofits & Free Assessment
Cybersecurity is more important than ever as nonprofits move to remote work. As the U.S. economy shifts from full-time jobs to freelancing and contract work, nonprofits are also adopting new ways of doing business. This includes increased use of online tools, databases and other resources, which increases vulnerabilities and makes it harder for nonprofits to protect themselves against cybercrimes like ransomware or identity theft.
What Is Cybersecurity?
Cybersecurity is the protection of information systems from illegal or unauthorized use, users, actions and activities. It's a broad field that includes elements such as access controls, authentication and authorization, audit/monitoring (including intrusion detection), cryptography and malicious code.
What Is The Importance Of Cybersecurity For Nonprofits?
As the use of technology increases, so does the need for cybersecurity. The nonprofit sector has been using computers and the Internet to reach their constituents and donors for a long time now. In fact, according to recent statistics, 90% of nonprofits are using the Internet to raise awareness, solicit donations and grant applications, which means that they are all interconnected.
The rise of online crime and various online threats have forced nonprofits to invest in cybersecurity to protect themselves from hackers who invade their systems to access sensitive data. Cybercriminals are very tricky and can be very dangerous if they succeed in breaching security. According to another statistic, most cyberattacks on an organization were successful because of human error.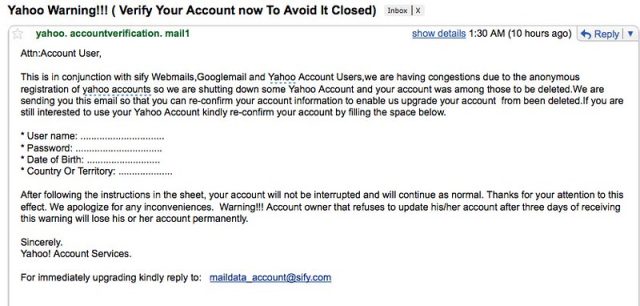 Has your organization experienced any of these online attacks?
phishing emails
phishing scams
cyber threats
social engineering
The best way for nonprofits to protect themselves is through regular security audits that can detect existing vulnerabilities and ways to fix them as well as external penetration tests that simulate attacks on the system. If a nonprofit will not invest in security audits and penetration testing, then they will be more susceptible to cybercrime attacks such as website defacement, domain name hijacking, ransomware attacks and more. A strong defense against cybercrime is a must-have because there is no guarantee that a nonprofit will never be attacked by hackers.
Get Your Free Cybersecurity Assessment Now
Now that you understand the risks involved, PCC Secure is offering a free assessment that includes the recommended actions required to bring your organization to a "cyber-fit" state. The free risk assessment gives you the gap analysis. It's also going to give you a projection of the costs to fix the vulnerabilities. The gap report and the projected costs are what you will use to submit for grant funding. This free assessment will help you:
Understand the risks and vulnerabilities that may exist in your organization (Gap Analysis and projected costs to fill the gaps)
Learn how to protect your data, systems, and networks from these threats.
Build a plan for implementing effective security protections in your organization.
We cover all areas including:
physical security
network security
cloud security
staff cybersecurity awareness
Once the assessment is complete and a report is provided, you can partner with PCC Secure to execute the recommended steps in the report.
If your nonprofit organization is concerned about cybersecurity call us today.
How To Get A Grant To Fund Your Nonprofit Cybersecurity Project
If you're a New York nonprofit, you can apply for grant funding to help protect your organization from cyberattacks and other risks as the deadline is January 2023. The state wants to make sure that nonprofits have the tools they need to safeguard their information and ensure that their community can continue to thrive. Other states can check here for deadlines and availability of funding.
To be eligible for a grant, your organization must be located in New York State and be tax-exempt under Section 501(c)(3) of the Internal Revenue Code (IRC). You'll also need an approved cybersecurity project which we will provide in the free assessment (see above).
Click here to learn more about the New York grant funding and deadlines.
Summary
Cybersecurity should be a top priority for nonprofits and government funding can relieve the burden of the costs. But it's important to know what you're getting into before you apply for any grants or other programs, so we recommend getting a free cybersecurity assessment first. With this report, your organization will be able to learn more about their current state of security and get recommendations on how they can improve.
When it comes time to apply for the grant, you'll have our report ready with the projects you can implement to satisfy the grant requirements.